Indy Pride Offering Scholarships
Application Deadline is September 1, 2004

8/1/2004

Each year, Indy Pride, Inc. provides scholarships to students who have worked to make Indiana a better place for the GLBT community. Monies for the scholarship are obtained through fundraising events such as Laugh Out Loud and the annual IN Pride Festival.
The scholarship deadline each year is September 1. Scholarships are awarded in November at the annual Indy Pride Community Thanksgiving Event.
To apply for the scholarship, applicants should send an application which includes the following information:
Applicant's name
Complete mailing address
Telephone number
E-mail address
School or institution applicant will be attending
Current year in school
Applicant's major
In addition to the above information, applicants are asked to answer the following essay questions:
How do you plan to use this scholarship (if awarded)?
What are your goals as on out, proud member of the GLBT community?
What have you done to make Indiana a better place for the GLBT communities?
What activities do you plan on being involved with in the future to further GLBT issues?
Applicants are encouraged to include a letter of reference (either from a faculty advisor, a GLBT organization, or other appropriate individual).
Applications must be postmarked by September 1.
Applications should be mailed to:
Indy Pride, Inc.
Scholarship Committee
P. O. Box 44403
Indianapolis, IN 46244-0403
More information, email:
---
INTRAA's Latest Newsletter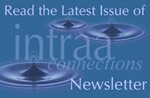 Internet Tools
About Our News Feed
|
Get Our News Feed (XML)